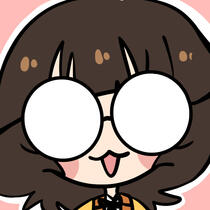 KITTENMOBILE'S COMMISSIONS
---
CLICK BELOW TO GET STARTED
TermsWill draw
Humans / Humanoid

Anthro / Furry

Muscles

Some Mecha (feel free to inquire!)

Fanart

Oc x Fanart

Oc

Couples

Nsfw (depending)+EXTRA CHARGE
won't draw
Gore (minor injuries are ok)

Some nsfw themes | please ask me!
General info
Visual and drawn refs required, the more the better!!

All backgrounds will be simple ; EX: white, color blocked, or transparent.

A sketch will be provided before asking for payment to make sure you are satisfied with the direction!

Complex designs / props will have extra charge.

Turnaround time can vary from 1 week to 1 month due to life, work schedule, and possible health issues!

Final artwork will be sent unwatermarked through email.

You are free to post the commission publicly just please credit back to me!

You are free to use the artwork for personal use only. For commercial use please ask for estimated pricing.

Do not claim the artwork as your own!

I may decline a commission if i feel like i am unable to draw it well or feel uncomfortable with the subject.

Feel free to send any questions before ordering!
payment information
All prices are in USD

I accept payments through paypal invoice but I also accept alternatives such as cashapp, venmo, or zelle!

Once I have accepted your comm, I will start on the sketch. After sketch approval, I will send a payment request. I will not start working until payment has been received.

I do not offer refunds after I have finished the commission.
to do list
Commissions
---
ART TRADES
@crowsary(twitter) ; not started

@JessicaCC16(twitter) ; not started

aki ; not started

bun ; not started